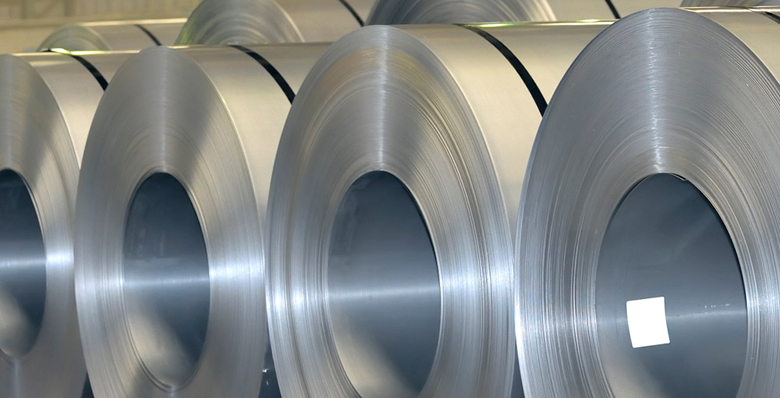 Galvanized Steel
This galvanized steel is made by passing steel through a plated kiln made of zinc and a small amount of aluminum to plate zinc on its surface.
Corrosion Resistance
Hot-dip zinc-coated steel sheet does not easily rust because zinc, which is easily ionized compared with iron, is a compound of zinc carbonate. Zinc protects the iron surface, and it has a high ionization tendency even though the zinc surface is broken. This electrochemical production property, which causes zinc to melt but maintaining iron in its solid form, prolongs steel's life span.
Machinability
Hot-dip zinc-coated steel, which is manufactured through a continuous zinc-coated plating process, has excellent zinc adhesion and very thin iron–zinc alloy layer. Thus, the plating layer is hardly detached even in the drawing process. The hot-dip zinc-coated steel is manufactured through a vertical furnace rather than the existing horizontal furnace. It has good machinability similar to cold rolled steel so that it can be used in various works.
Paintability
Hot-dip zinc-coated steel is usually used after painting. The adhesion and corrosion resistance after painting is largely affected by the coating pretreatment process. Most materials for painting use oiling processing for anticorrosion without using a chromate treatment. Complete degreasing before painting leads to a good reaction of phosphate coating or chrome coating. Thus, it secures good coating film adhesion and corrosion resistance.
Classification Standards
KS D3506
JIS G3302
ASTM
EN10142
89
95
Commercial
SGCC
SGCC
A526
A653-CQ
DX51D
Lock forming
SGCD1
SGCD1
A527
A653-LFQ
–
Drawing
SGCD2
SGCD2
A528
DX52D
Deep Drawing
SGCD3
SGCD3
–
–
DX53D
None-Aging Extra Drawing
SGCD3N
SGCD3N
A642
A653-DQSK
DX54D
Structural Quality
SGL35
–
SGC41
SGC45
SGC50
SGC58
SGL350
–
SGC400
SGC440
SGC490
SGC570
A446
GrA
GrB
GrC
GrD
GrE
GrF
A653-SQ230
A653-SQ255
A653-SQ275
A653-SQ340
–
A653-SQ550
S220GD
S250GD
S280GD
S320GD
S350GD
S550GD